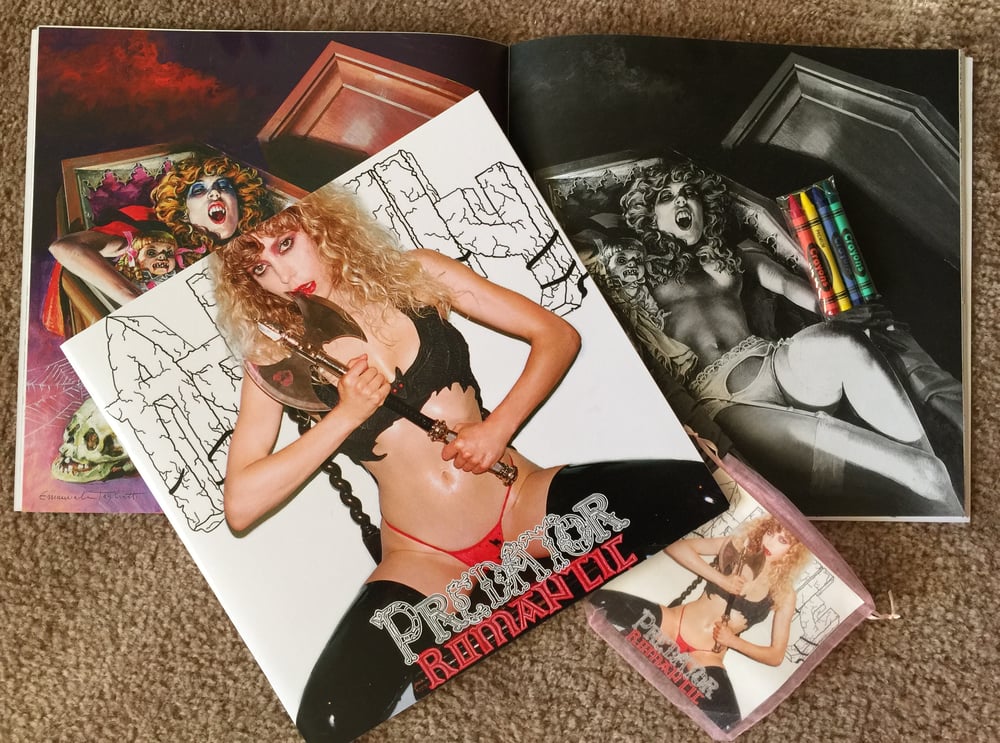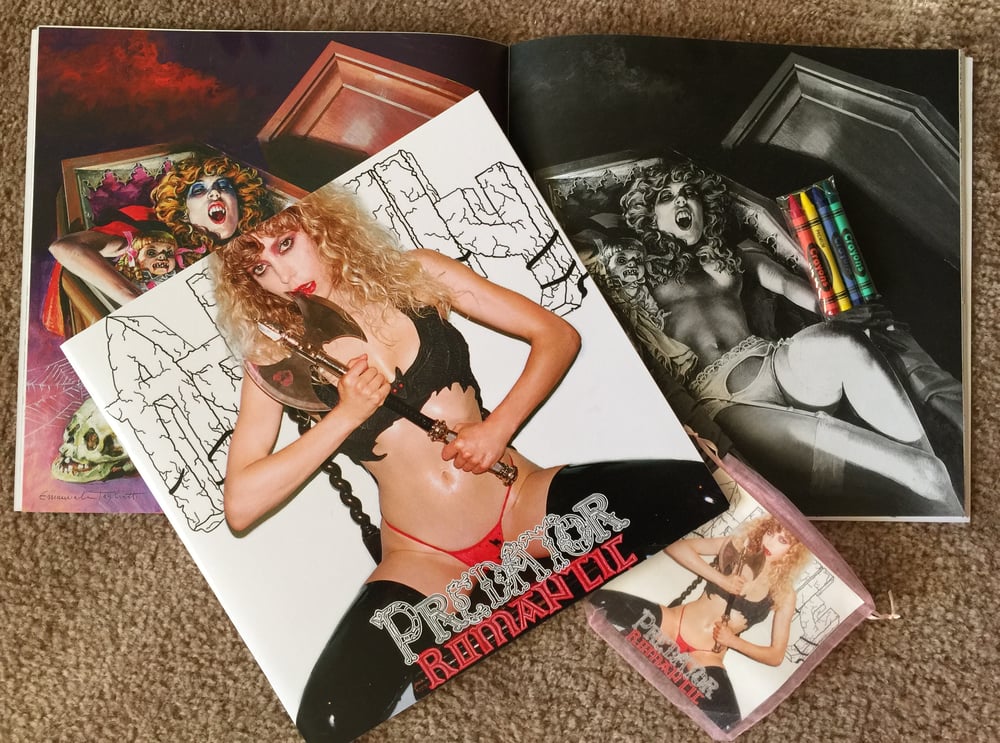 PREDATOR ROMANTIC Lyric- COLORING BOOK - Limited Edition
$66.66
12 X 12 inch LYRIC-COLORING BOOK
Price went up because only a few left. Hopefully a Second Edition will be made.
Coloring books come in the shape and size of a vinyl (sneak attack!) with 2 amazing illustrations (by different artists all over the world!) per song accompanying large lyric pages.
There will be 2 special glossy Color insert pages as well (featuring the amazing Emanuele Taglietti of 80's Sukia Italian-Sex-Horror fame)
****
I look forward to seeing how you color in the lines! How you do my makeup! There will be a competition to see who wins best coloring for future T-shirt!
xxx,
Actually